Introducing the best way to change oil, the Engine Oil Drain Valve.
Install this valve and you can drain your engine oil without tools and without mess.
Just lift the lever of this solid brass ball valve and give it a quarter turn to open it.
Return the lever to its original position and it locks closed, double sealed to prevent leakage.
The Engine Oil Drain Valve is made of corrosion-resistant forged brass and stainless steel.
The ball valve design provides a straight flow for efficient drainage and a perfect seal when closed.
Frozen drain plug and stripped threads are eliminated forever.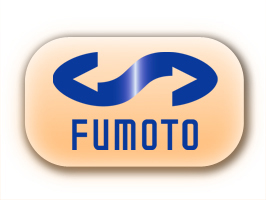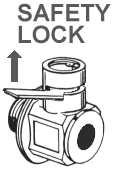 Need Help With Installation?


If you need help, we are happy to assist you.

Just call us at 1.888.Car.Worx (1.888.227.9679) or email us at info@mycarworx.com

Email Us


Call Us




---
Attention: California Residents



About California Proposition 65


Proposition 65, officially the Safe Drinking Water and Toxic Enforcement Act of 1986, is a law that requires warnings be provided to California consumers when they might be exposed to chemicals identified by California as causing cancer or reproductive toxicity. The warnings are intended to help california consumers make informed decisions about their exposures to these chemicals from the products they use. The California Office of Environmental Health Hazard Assessment (OEHHA) administers the Proposition 65 program and publishes the listed chemicals, which includes more that 850 chemicals. In August 2016, OEHHA adopted new regulations, effective on August 30, 2018, which change the information required in Proposition 65 warnings. We are providing the following warning for products linked to this page: WARNING: This product contains chemicals known to the State of California to cause cancer and birth defects or other reproductive harm.

Motor Vehicles
California requires the following notice:
WARNING: Motor vehicles contain fuel, oils and fluids, battery posts, terminals and related accessories which contain lead and lead compounds and other chemicals known to the State of California to cause cancer, birth defects and other reproductive harm. These chemicals are found in vehicles, vehicle parts and accessories, both new and as replacements. When being serviced, these vehicles generate used oil, waste fluids, grease, fumes and particulates, all known to the State of California to cause cancer, birth defects, and reproductive harm.
Additional Information about Proposition 65
For background on the new Proposition 65 warnings, see https://www.p65warnings.ca.gov/new-proposition-65-warnings.
Proposition 65 and its regulations are posted at https://oehha.ca.gov/proposition-65/law/proposition-65-law-and-regulations.