ATTENTION CALIFORNIA CUSTOMERS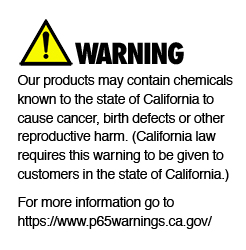 DECEMBER 2018 HOLIDAY SHIPPING NOTICE!

Between Dec. 20, 2018 and Jan. 2nd, 2019, all grille orders will be delayed in shipping due to limited hours of operation at the Grillcraft plant in California, from which all grille orders are shipped. Please allow a good 5 days of handling time prior to shipping. After Jan 2nd, normal 1-2 day shipping will resume. Thank you for your patience.
Item # TOY-1969  
Reg. Price: $156.54 C&C CarWorx
Special SALE Price for Lower Grille Insert:
$126.80
You may specify your choice of color when you order below.
DOWNLOAD
INSTALLATION
INSTRUCTIONS
---
IMPORTANT!
Please review Installation Instructions before ordering. Some grilles require cutting and/or drilling.

Please check fitment before beginning the installation.

Note:If you are not sure about installing this grille on your own, we recommend that you use a local authorized installation facility or a local body shop to do the complete installation of this grille.

If you need guidance, we are happy to assist you.

Just call us at +1.888.Car.Worx (1.888.227.9679)
or email us at info@mycarworx.com
whenever you need our help!



Email Us!


Call us!

Satisfaction Guaranteed!
If there is any reason why you are not happy with your purchase, we will accept your returns for a full refund.*

Customer satisfaction is our top priority.
This is a Secure Site

You can rest assured that your personal information is protected from identity theft on this site.
Internet Explorer




Mozilla Firefox, Safari




Netscape Navigator