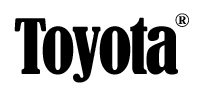 Oil Drain Valves
to fit Toyota

The Quick, Efficient and Easy Way to Change Your Oil without Tools or Mess.



Introducing the best way to change oil, the Engine Oil Drain Valve.
Install this valve and you can drain your engine oil without tools and without mess.
Just lift the lever of this solid brass ball valve and give it a quarter turn to open it.
Return the lever to its original position and it locks closed, double sealed to prevent leakage.
The Engine Oil Drain Valve is made of corrosion-resistant forged brass and stainless steel.
The ball valve design provides a straight flow for efficient drainage and a perfect seal when closed.
Frozen drain plug and stripped threads are eliminated forever.

The Engine Oil Drain Valve

Fits
Toyota: All models: 1993 & on
Toyota Tercel, Celica, MR2, Gas Corolla, Gas trucks: 1985 & on
Toyota Van: 1986 & on
Toyota Camry: 1988 & on
Toyota Land Cruiser: August 1987 & on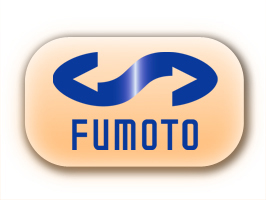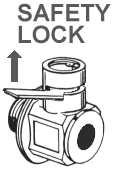 Need Help With Installation?


If you need help, we are happy to assist you.

Just call us at 1.888.Car.Worx (1.888.227.9679) or email us at info@mycarworx.com

Email Us


Call Us




---

The Engine Oil Drain Valve has been tested and granted
"Genuine Parts" status
by 6 major motor vehicle manufacturers in Japan,
including Toyota, Nissan, Mazda, Mitsubishi, Subaru and Isuzu.

These approvals were not granted easily and gaining them was
a testimony to the quality and durability of Engine Oil Drain Valve.

Your Oil Drain Valve will not leak
The "ball valve" design of your Engine Oil Drain Valve is just like the design of valves used in pressurized gas applications. Every valve is constructed to exacting specifications and each and every valve is tested for air tightness before it leaves the factory. 

Your Oil Drain Valve Will Not Open
While You Are on the Road
In its closed position the Engine Oil Drain Valve extends from the oil pan only about one half inch more than a standard oil drain plug. The valve's simple but effective locking system requires two distinct actions to open it and its heavy-duty construction will withstand any engine vibration. Over 2,000,000 Engine Oil Drain Valves have been sold in the past eight years and no problems have been reported.

Your Engine Oil Drain Valve does not protrude
into the interior of the oil pan
to prevent full drainage of engine oil
The threaded oil drain plug hole is always reinforced to accept the threaded bolt of the drain plug. Your Engine Oil Drain Valve will not extend past this threaded portion of the drain hole and will allow the oil to be properly drained. Your Engine Oil Drain Valve will let you drain your engine oil while it is hot without burning your hands and it is much more effective than trying to pump the oil out from above.
Your Engine Oil Drain Valve Was Constructed
to Endure Many years of Extreme Conditions
Your Engine Oil Drain Valve is constructed of corrosion-resistant forged brass and stainless steel. To gain the approval of motor vehicle manufacturers it was subjected to minus 40 degrees Fahrenheit temperatures. It endured 336 hours of salt spray and thousands of openings and closings and still functioned perfectly. You can expect the Engine Oil Drain Valve to outlast your engine.

---
Installation:
Remove original drain plug and drain oil into acceptable receptacle.
Insert Engine Oil Drain Valve with gasket* and tighten. Do not over tighten. (Some oil pans are designed with recessed drain hole which may prevent the valve from being installed properly. If the valve can not be tightened all the way without hitting the oil pan wall, do not install the Drain Valve to your vehicle. Adaptors are available for some models)
Make sure valve is closed and refill crankcase.
Operation:
To open lift control lever and turn counter-clockwise 90 degrees.
To close simply turn the lever clockwise 90 degrees until locked in original position.
Safety:
Drive carefully at all times, and if you run over any foreign object on the road pull over and check the valve for any damage or leak.
---
---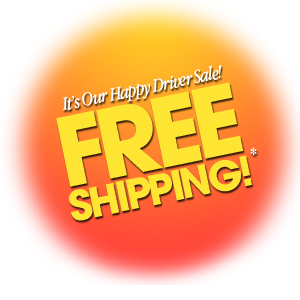 *Enjoy Free Ground Shipping on this product
within the Continental US (excluding Alaska and Hawaii)
for a Limited Time during our Happy Driver Sale!

Standard Oil Drain Valve

F-103 • 12mm

1.25 UNF





*Fits



Toyota: All models: 1993 & on
Toyota Tercel, Celica, MR2, Gas Corolla, Gas trucks: 1985 & on
Toyota Van: 1986 & on
Toyota Camry: 1988 & on
Toyota Land Cruiser: August 1987 & on

$26.73
Satisfaction Guaranteed!
If there is any reason why you are not happy with your purchase,
we will accept your returns for a full refund.*
Customer satisfaction is our top priority.

See returns policy


Just call us at 1.888.Car.Worx (1.888.227.9679) or email us at info@mycarworx.com


Email Us



Call Us




This is a Secure Site

You can rest assured that your personal information is protected from identity theft on this site.




All products carry a 3-year or 36,000 mile warranty unless marked otherwise.

Note: Photos are sample representations only.
Products may differ due to variations necessary during manufacturing.

© C&C CarWorx Corp. 2007