Testimonials from
Satisfied Customers

Great product!

---
WV-14F-TF
Window Visor Rain Guards for
Subaru Forester 2014-2018

Reviewed by
Cecil W Stout
July 14, 2016
"These fit perfectly and were easy to install on my 2016 Subaru Forester. Packaging was sturdy and I think these are actually of better quality and less expensive than those by their biggest competitor."

Perfect Fit License Plates

---
FO-17-FP-C
Front & Rear License Plate Bracket for
2017 Subaru Forester
2.5i (non-Turbo)

Reviewed by
Traveler
June 28, 2017
"For those owners out there that own a 2017 Subaru Forester 2.5i (non-turbo) models, you should invest in these front and rear license plate brackets. They fit perfectly and surely added the value to the vehicle. We love the plastics that cover the screws once you have secured it in place. These covers hide all your screws and protect it from rusting.

Thank you "mycarworx.com" for your excellent innovation. We will be your customer for life and keep up the good work!"

Great item!

---
WV-14H-TF
Window Visor Rain Guards for
Toyota Highlander 2014-2016

Reviewed by
Vernon Yount
Nov 22, 2016
"Love these visors, fit perfectly and was easy to install if you follow the instructions. I definitely recommend them. "

Must have item for
all Impreza owners

---
I-12-BC-5
Rear Bumper Cover Guard Protection
for 2012-2016 Subaru Impreza
5-Door Hatchback

Reviewed by
D. Loh
July 3, 2015
"This bumper cover is a perfect fit for my '15 Impreza 5-door wagon. Comes with detailed instructions & looks like an OEM part. It gives you added protection on the painted bumper plus a better looking rear trunk. Also like to acknowledge C&C CarWorx for their fast shipping. "
---
The Most Vulnerable
Part of Your Car!
Kids, Pets, Groceries, Sports Gear! You name it...it takes its toll on your rear bumper.

C&C CarWorx
is a Leader
in the Industry!
MyCarWorx.com is an excellent source of high quality, aftermarket, custom auto and SUV parts and accessories to improve the comfort, style, performance and functionality of fine vehicles like your Subaru Forester, Tribeca, Impreza, Impreza WRX, Baja, BRZ, XV Crosstrek, Outback or Legacy, as well as a full line of Toyota models including Avalon, Camry, Corolla, FJ Cruiser, Highlander/Kluger, 4Runner, Land Cruiser, Matrix, Prius, RAV4, Scion FR-S, Sequoia, Sienna, Tacoma, Tundra, Venza, X-Runner, Yaris, and selected other fine vehicles.

As a smart consumer, you've chosen a vehicle that has proven to be a wise purchase regardless of today's economic gyrations. You should feel confident about investing in your Subaru or Toyota for the optimum in long-term value.

To Be Perfectly Clear...

C&C CarWorx Corp. is not in any manner authorized or approved by or connected with Subaru of America, Fuji Heavy Industries, Ltd. or Toyota Motor Corporation nor does it offer for sale genuine or authorized Subaru or Toyota original equipment manufacturing (OEM) parts.
What Do We Sell?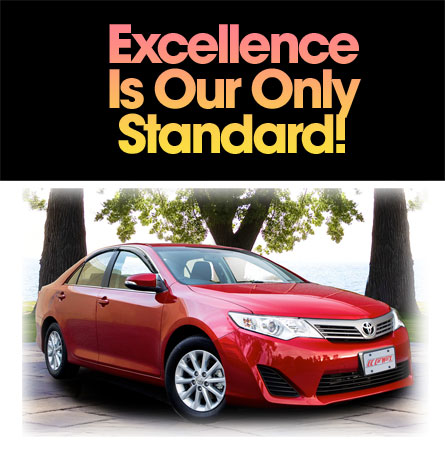 C&C CarWorx Corp. designs and manufactures high quality aftermarket (not OEM) parts to fit selected Subaru or Toyota models, both new and old, providing you with an excellent and affordable source of maintaining and/or improving the pleasure of Subaru or Toyota ownership for the life of your vehicle.

Many of the products you find on our web site are specially designed and custom manufactured in America by C&C CarWorx Corp. as exclusive items you won't find anywhere else. In addition, some items accommodate owners of older models, going back to the year 1998, while other products fit today's newest models. We are continually upgrading our selection with products to meet customer requests, so check back often for additional choices.


Make a Classy
First Impression!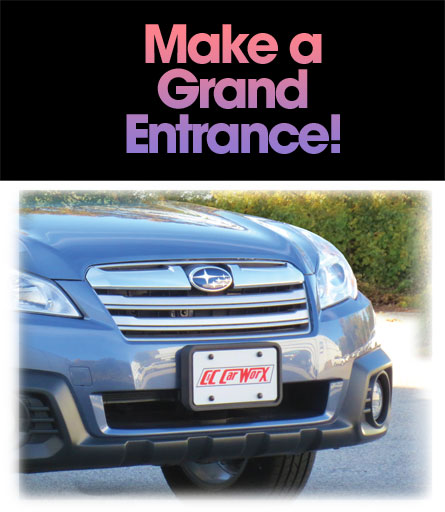 Heads will be turning as you pull in. And you'll leave them with a strong lasting impression as you pull away. Especially if you take advantage of our bundled front and rear license brackets for your model which are available at an excellent discounted price. Check out our License Bracket page where all options are presented for your ease in ordering. Every purchase is supplied complete with high quality stainless steel mounting hardware and black screw caps for a clean finishing touch.



The Easiest Way to
Change Your Oil!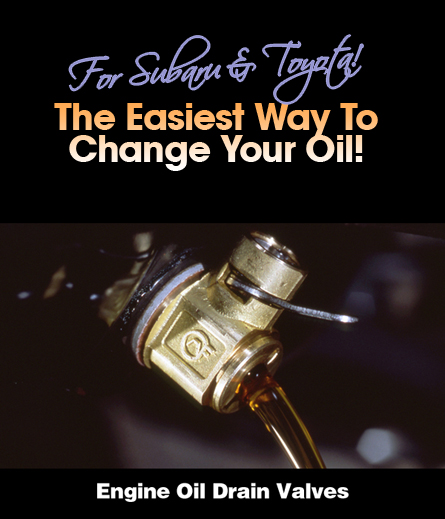 Introducing the best way to change oil, the Engine Oil Drain Valve. Install this valve and you can drain your engine oil without tools and without mess. Just lift the lever of this solid brass ball valve and give it a quarter turn to open it. Return the lever to its original position and it locks closed, double sealed to prevent leakage. The Engine Oil Drain Valve is made of corrosion-resistant forged brass and stainless steel. The ball valve design provides a straight flow for efficient drainage and a perfect seal when closed. Frozen drain plug and stripped threads are eliminated forever.
Like Us on Facebook!
All products carry a 3-year or 36,000 mile warranty unless marked otherwise.

© 2007 C&C Car Worx Corp. All Rights Reserved
Have a Question?
Need Answers?
We are available to advise you about which products will fit your model as well as help you with your installations. We attempt to answer your questions by email as quickly as possible and also try to address you calls for help as soon as they come in. Your business is very important to us and we strive to provide excellence service regardless of what type of vehicle you drive.


Call or email us to get more information: 1-888-CAR-WORX (227-9679). We will do our best to respond as quickly as possible. We welcome your questions and thank you for your interest!
---
\
Rain Guards?
You Bet!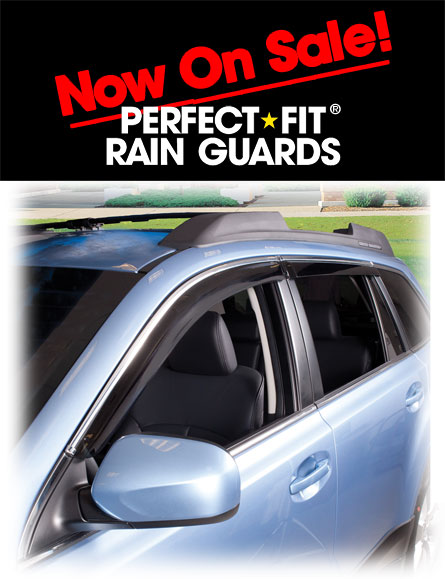 We've got window visor rain guards for old and new models of Subaru and Toyota which you can easily install yourself using our easy-to-follow instructions. Some feature chrome-style trim to match your model's original design. When supplied as a set of four, one fits over each window, while others which come as a set of two, fit each side of the vehicle, to cover both windows as one unit. If you have questions about your installation, we are always happy to help you.





---
Let Us Answer
All Your Questions!
Call or email us to get more information: 1-888-CAR-WORX (227-9679). We will do our best to respond as quickly as possible. We welcome your questions and thank you for your interest!
ATTENTION CALIFORNIA CUSTOMERS