About | How to Install | Place a Special Order | Contact | Site Map | Shipping & Returns | Mobile Site | Home




Tape-On Window Visor Rain Guards
to fit 2009, 2010, 2011, 2012, 2013
Subaru Forester
– Custom Manufactured by C&C CarWorx –
Do you own an older Forester?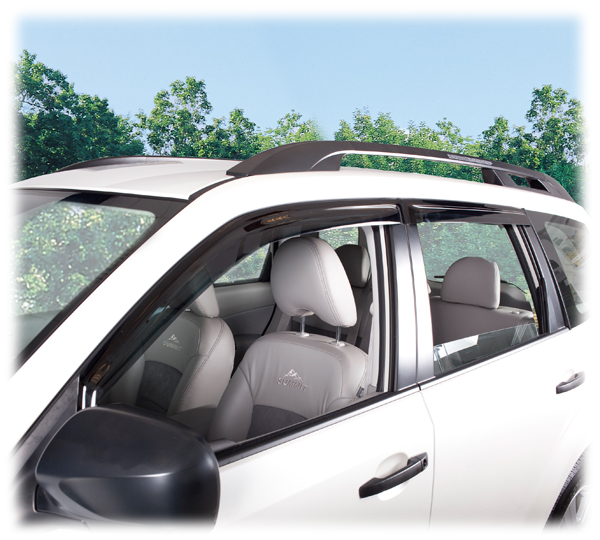 Shown above:
2011 Subaru Forester with
our new
Perfect-Fit®
Tape-on Window Visors

---
Let the fresh air in and keep the rain and snow out
in high style with these new
perfectly-fitting window visors
for 2009 - 2013 models.
For discerning owners, these rain guards,
provided as a set of four,
allow for an exact installation.
Practically indestructible and easy to install
with supplied high quality tape by




Also known as rain guards, wind/weather deflectors,
rain/snow shades/vent shields, this accessory allows you to leave
your window down slightly for efficient ventilation
while keeping the weather out.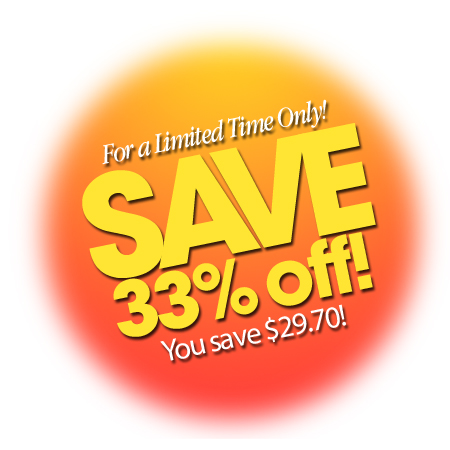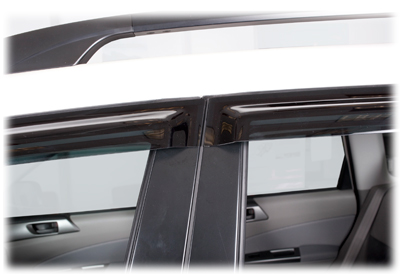 These visors meet at the doors in the center of the vehicle.
Meaning, the front door visor ends at the back edge of the front door
and the rear door visor starts at the front edge of the rear door.
When the doors are closed, the visors line up at the edges
of the doors in the center of the car.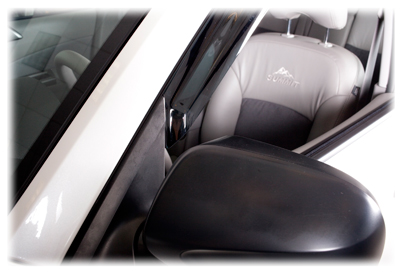 Designed for owners who prefer
meticulous precision,
these handsome accessories
satisfy the need for functional value
while adding sophisticated style.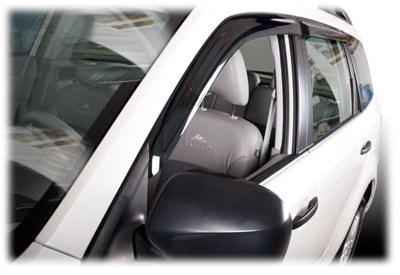 Need Help With Installation
or Repair?
Download our Guide to
Successful Window Visor Installations
NOTE!

Cannot be returned due to failed installation attempt if tape liner is removed.
Please check fitment before beginning the installation.
If you need help, we are happy to assist you.

Just call us at 1.888.Car.Worx (1.888.227.9679)
or email us at
info@mycarworx.com
---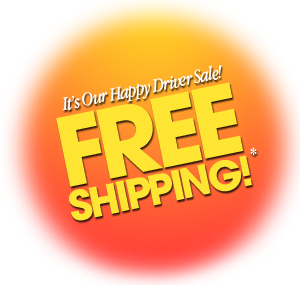 *Enjoy Free Ground Shipping on this product
within the Continental US (excluding Alaska and Hawaii)
for a Limited Time during our Happy Driver Sale!

Item #
WV-09F-TF
$87.34
Special Sale Price
$57.64
Four Pieces in a Set


---
Note: Photos are sample representations only.
Products may differ due to variations necessary during manufacturing.
All products carry a 3-year or 36,000 mile warranty unless marked otherwise.
© 2007 C&C Car Worx Corp. All Rights Reserved • Privacy Policy
• Terms • Legal/Disclaimer

C&C CarWorx Corp. is not in any manner authorized or approved by or connected with Subaru of America, Fuji Heavy Industries, Ltd. or Toyota Motor Corporation and does not sell genuine or authorized Subaru or Toyota original equipment manufacturing (OEM) parts. C&C CarWorx sells its own high quality, custom designed and manufactured parts produced to fit both new and older models of Subaru and Toyota, giving customers an excellent source of maintaining and/or improving the pleasure of Subaru or Toyota ownership at an affordable price for the life of their vehicle. C&C CarWorx Corp. is not in any manner affiliated with Grillcraft, Romik, DBA, Hawk, Carbotech, 3M, Sherwood Innovations, Inc.or Parrot SA but is authorized to sell products from these sources which may be represented on this website, sometimes in conjunction with use of our own C&C CarWorx products. Subaru, Six Star Cluster design, Baja, BRZ, XV Crosstrek, Legacy, Impreza, Tribeca, WRX, STi, Outback and Forester are trademarks owned by FUJI and Subaru of America. Toyota and its models which include but are not limited to Allion, Alphard, Auris, Avalon, Avanza, Avensis, Scion xB, Belta, Camry, Century, Coaster, Comfort, Corolla/Sprinter, Corolla Axio, Corolla Fielder, Corolla Rumion, Crown, Crown Majesta, Dyna, Estima, Previa, Etios, FJ Cruiser, Fortuner, Granvia, Toyota Heavy Duty Truck (FA and DA Series), Highlander/Kluger, Hilux/Toyota Pickup, 4Runner, HiClass, Hiace, Innova, iQ, Isis, ist / Scion xA, Kijang/Condor/Qualis/Revo/Stallion/Tamaraw/Unser/Zace, Kingdom, Land Cruiser / Lexus LX, Land Cruiser Prado / Lexus GX), LiteAce, Mark X, Mark X ZiO, Matrix, MiniAce, Nadia, Noah, Passo, Picnic , Porte, Premio, Prius, Probox, Qualis, Ractis, Raum, RAV4, Reiz, Rush, Sai, Scion FR-S, Sequoia, Sienna , Sienta, Succeed, Tacoma, Tamaraw FX, Tiara, TownAce, ToyoAce, Tundra, Urban Cruiser, Vanguard, Venza, Verso, Vios, Vitz/Platz/Yaris/Echo, Voxy, WISH, X-Runner, Yaris, Zelas / Scion tC are registered trademarks owned by Toyota Motor Corporation. 3M, the 3M logo, and Scotchgard are worldwide trademarks or registered trademarks of 3M. PARROT SA is a registered trademark and its products, accessories and exclusive models are protected by the appropriate patents and trademarks. Grillcraft, Romik, DBA, Kangaroo Paw, Hawk and Carbotech logos are trademarks of those respective corporations and are used with permission. The C&C Car Worx logo and the service mark Perfect-Fit are trademarks of C&C Car Worx Corp.

SATISFACTION
GUARANTEED
If there is any reason
why you are not
happy with your purchase,
we will accept your returns
for a full refund.*
Customer satisfaction
is our top priority.
*See our complete
returns policy.

---
This is a
SECURE SITE
You can rest assured
that your personal
information is protected from
identity theft on this site.

Just note that on the page
where you input your
personal data to order,
your browser will display
the security lock symbol on the
upper or lower corner
of its frame. Variations may
occur depending on which
browser or platform you use.

Internet Explorer



Mozilla Firefox, Safari



Netscape Navigator